Danger, Squirrel Nutkin!
(2009)
---
Robot that uses computer vision to scan for squirrel predators such as hawks, foxes, and human beings and warns nearby gray squirrels using an amplified version of their own tail-flick alarm signal if it detects them.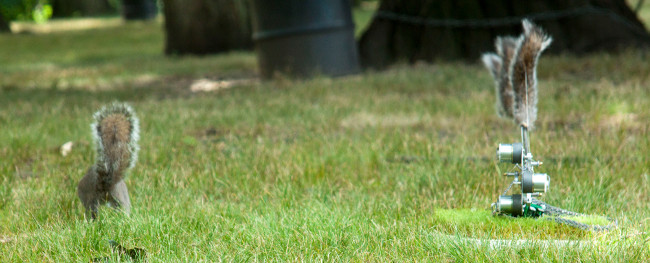 Assistant: Kuan-Ju Wu
Thanks to: Amisha Gadani
Supported in part by a Tough Art Residency at the Children's Museum of Pittsburgh and a Fred Rogers Center Early Career Fellowship.