Pidgin Smidgen
(2018-ongoing)
---
Pidgin Smidgen is a robot that does the mating dance of the common street pigeon when it sees a possible pigeon mate but using only a model of internal reproductive organs that are completely unbeknownst to the birds. It's the right moves with the wrong parts.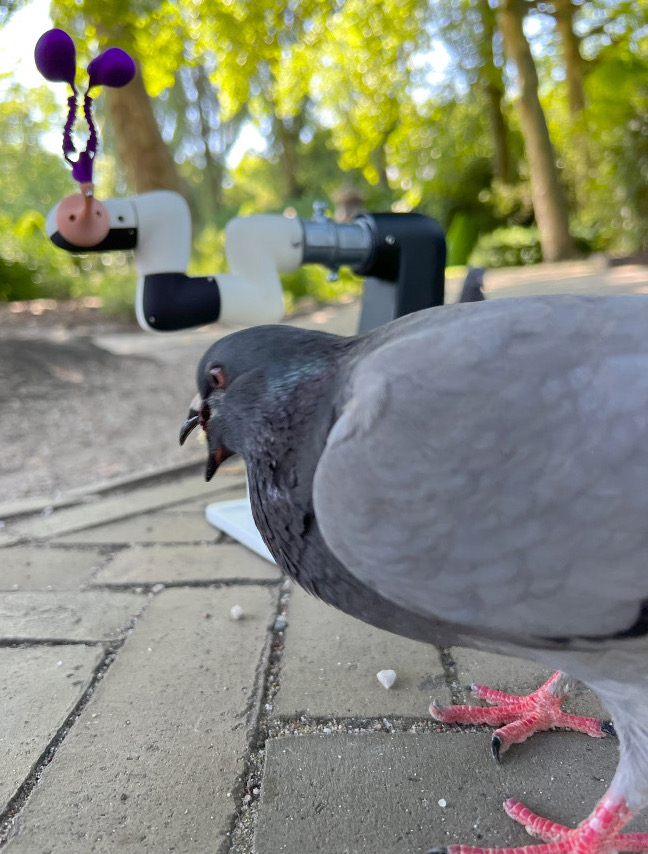 ---
Assistant: Kaitlin Zareno
Thanks to: Theun Karelse and Alice Smits
One of a series of projects about pigeons, the built, the grown, and the body supported in part by a residencies with Machine Wilderness at Zone2Source and ARTIS Royal Zoo.